The year 2023 has ushered in a transformative phase for the photography industry, with Artificial Intelligence (AI) at the forefront of this change. Kavyar's "State of the Photography Industry Survey 2023" provides a deep insight into this transition, emphasizing the specific challenges photographers face due to the rise of AI.
Kavyar, a global hub connecting creatives, agencies, and brands, has initiated this survey to shed light on the delicate balance between traditional photography and the emerging AI technologies.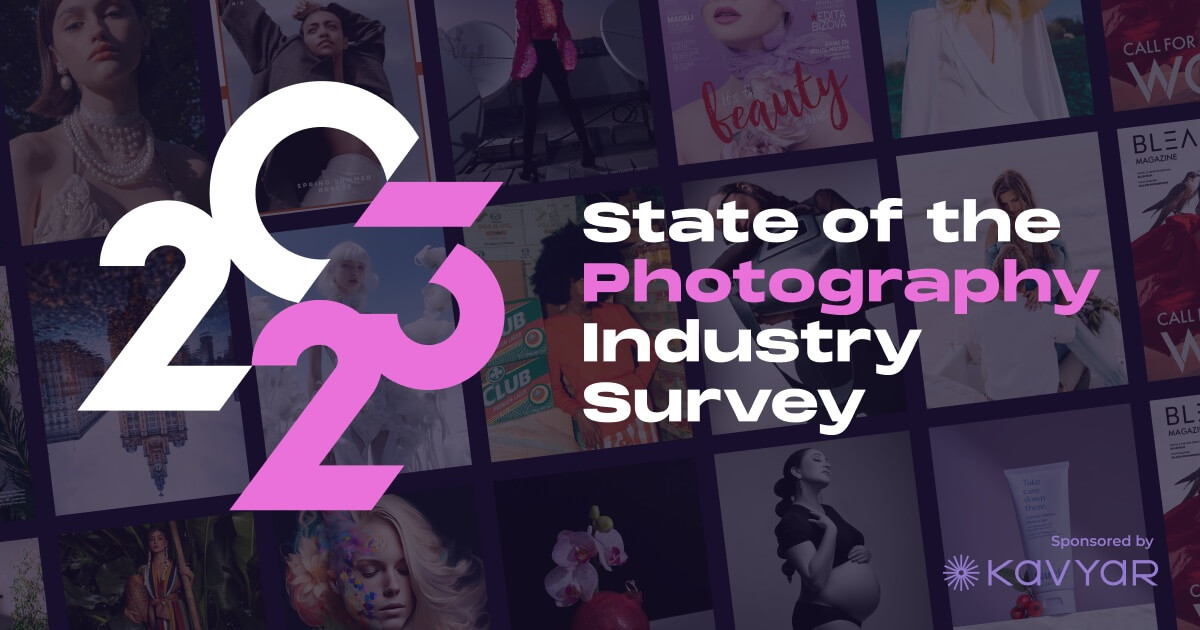 As we delve into the intricacies of the photography industry's relationship with Artificial Intelligence (AI), we encounter a blend of challenges and opportunities. This exploration reveals a multifaceted landscape where the heart of traditional photography meets the prowess of modern technology.
Challenges with AI for Photographers:
Job Security: With AI-driven tools capable of producing high-quality images, there's a looming fear among photographers about potential job losses.
Loss of Artistic Control: AI's automated enhancements can sometimes override a photographer's artistic vision, leading to concerns about the dilution of personal style.
Ethical Concerns: The ability of AI to create and manipulate images raises questions about authenticity, potentially undermining the credibility of photographers.
Over-reliance on Technology: There's a risk that the essence of photography, which lies in capturing raw, unfiltered moments, might get lost if photographers become too dependent on AI enhancements.
Incorporation of AI into Photography:
Efficient Editing: AI tools offer advanced post-processing features, from style transfers to advanced color corrections, streamlining the editing process.
Predictive Photography: AI-driven cameras can predict the best moments to capture, ensuring optimal shots.
Learning and Adaptation: While challenging, embracing AI also offers photographers an opportunity to learn, adapt, and harness new tools to enhance their craft.
The insights from this survey, set to be shared with the global creative community, aim to provide a holistic view of the challenges and opportunities AI presents to photographers. Whether you're a seasoned photographer wary of AI's implications or an enthusiast eager to explore its potential, your voice is crucial.
The survey remains open until October 31, 2023, with the results to be revealed in November. If you're passionate about the intersection of photography and AI, share your thoughts now. Let's navigate the challenges and possibilities of this AI-infused era together!