Bridal boudoir is a unique experience for you, the bride, where it can help you create a deeper connection with your significant other or just make yourself feel empowered and create self-confidence. We all have insecurities that we need to embrace but with the boudoir experience, you can create self-love, self expression, empowerment and re-connection. You can discover the beauty in yourself that you might not even be aware of, boost your creativity.
Here are some beautiful bridal boudoir photos that you can be inspired and use as your pose, location or theme ideas.
---
Your wedding day is literally a day where you and your partner can embrace each other. Everything on the day is for the both of you. Everyone is there to celebrate your love and marriage. Most importantly, it is a day to celebrate the start of your lives together. A bridal boudoir photography session will augment this experience even deeper if you share this with your significant other.
---
You can also turn this experience into some kind of a bachelorette party with your bridesmaids and attend to a group boudoir session with your friends, having fun spending time together and creating beautiful pictures for you to remember. I can't think of a better reason to meet up to celebrate the fact you're transitioning to married life.
---
A boudoir shoot is a great way to celebrate yourself, to create some amazing photographs that reflect just how vivacious and incredible you really are. Imagine the power these images will have in 20, 30, even 50 years. In addition, bridal boudoir photos are the best wedding gift you can give to your other half.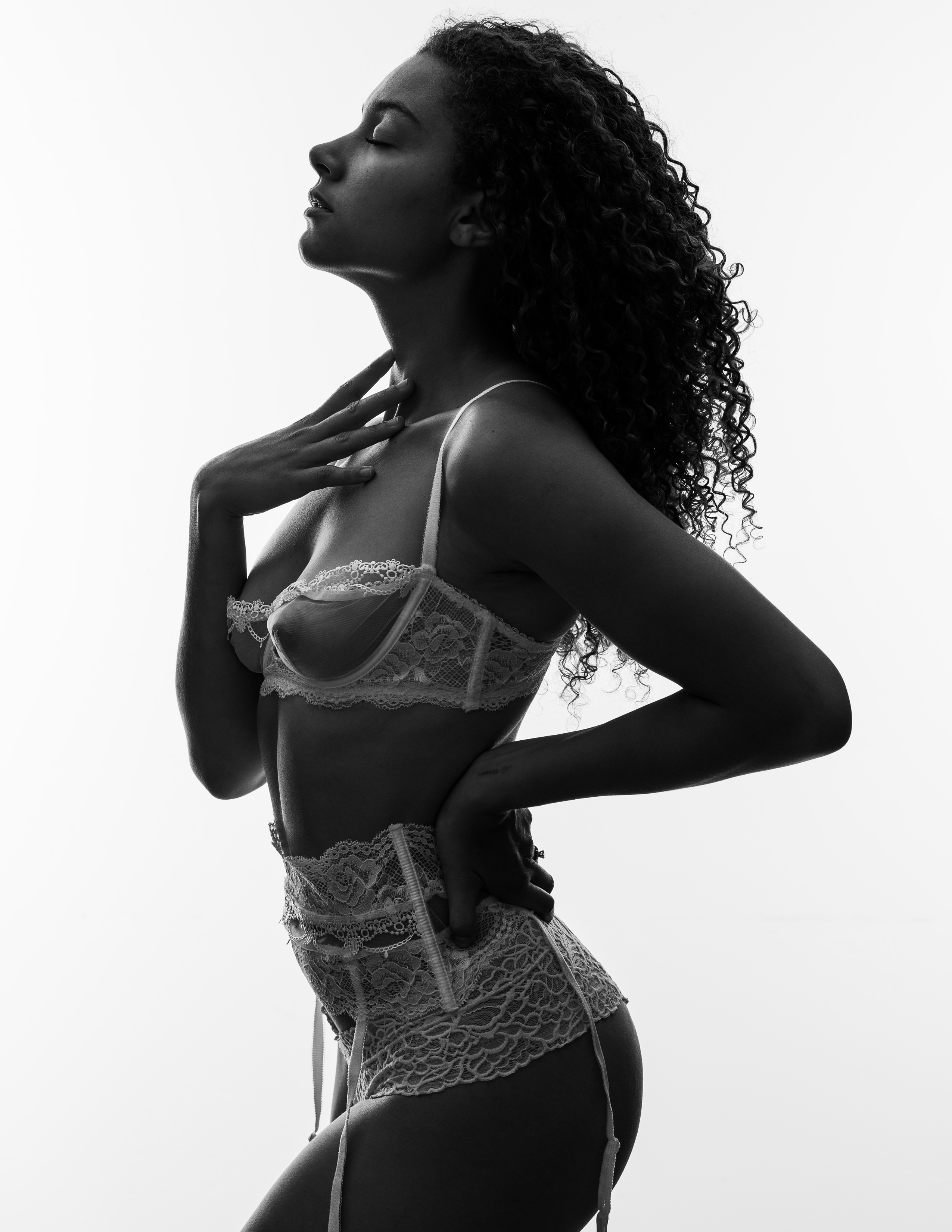 ---
Between securing the venue, caterer, band, and invitations etc., planning your wedding can be all-consuming. Sometimes a bride-to-be just needs a break. A bridal boudoir photography session might be a great way to spend some well-deserved downtime.
---
Also, it is a great opportunity to go for lingerie shopping. After all, you're going to need a few pretty little things for your wedding night and honeymoon anyway.
---
A bridal boudoir photography session is an intimate experience between a client and her photographer, requiring a lot of guidance and trust. The more trust, the better the images are as a result.
---
Whether you book a sexy session with your wedding photographer or a boudoir photography specialist, spending some time in front of the camera will make you exponentially more comfortable on your special day.
---
---
---