Red lingerie, black lace, to provocative underwear. Those are what we usually see in boudoir photography. Is it something to give your love interest on Valentine's day? Why not.
Boudoir photography has gained a popular status among couples to singles. The wardrobe used is usually something sexy, skimpy, provocative, or even nothing at all. It can be called as implied nude, which is definitely PG-13. However, the main goals of it vary from teasing the viewers, to incorporating pin-up 60's style artistry to your own personal picture.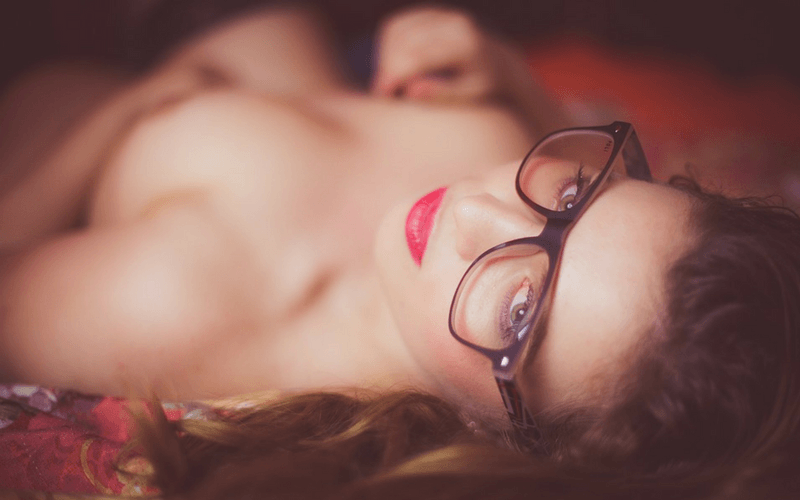 For the advanced shooters, the concept itself can be too monotonous. Same color tones, same poses, and mood, it's too repetitive. So what we can do to level up the game? Here are some tips for you to try…
1. Shoot Outside
People relate the word boudoir photography as a woman's private chamber, closet, or bedroom. Not many of them are doing shoots in outdoor places. Although we have to pick a place where your model can be most comfortable at because boudoir shoots are very intimate and a solid trust is needed, it doesn't mean that we have to stick to the same old places again and again.
Have you heard of a private beach? A backyard with a swimming pool? New locations are exciting! Maintain a good atmosphere and avoid awkwardness by playing some music the model loves. Communicate the concept and know the model's concerns/insecurities.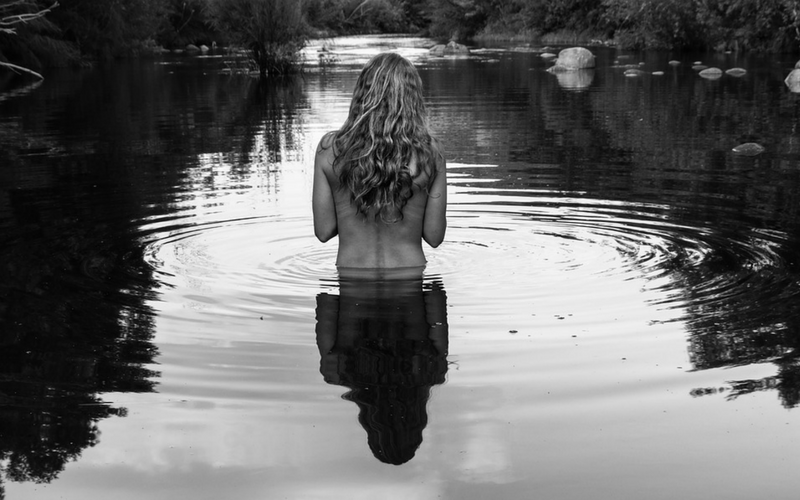 Show some videos, references, and inspiration images. Maybe Rihanna's lingerie shoot? This could be motivating. Some people are insecure about their big arms, small breasts, etc. Help them build their confidence because in the end everyone is beautiful and you want to show it in the pictures.
2. Fashion-Forward Styling
We should choose an outfit that makes the model feel good, confident, and most importantly…sexy. On the safe zone, we tend to see people keep using the same red silk slip, black lace corset, push-up bra, or even just a ribbon to cover the model's body.
Why don't we incorporate the fashion trend to this wardrobe department? For example, we can put on a choker, to jazz up current 90's vibe trend. If you want to go androgyny, create a sultry suspender styling look with nothing else underneath except a bowler hat as an accessory.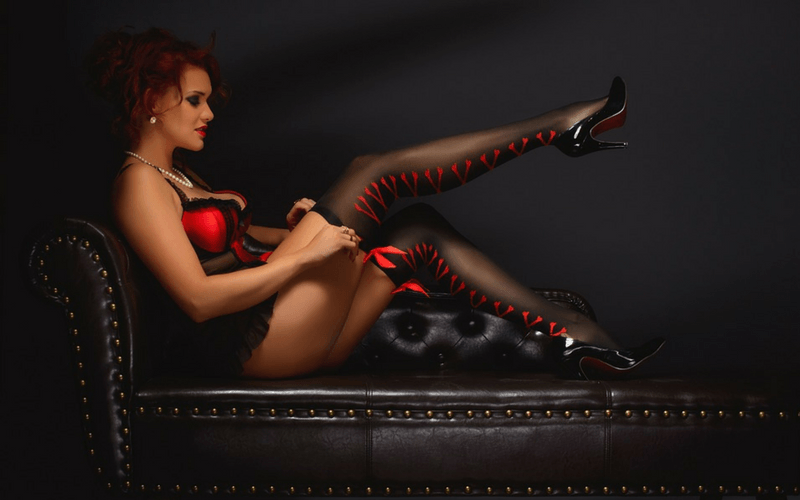 Color-wise, some people want to play it safe so they choose black and white because almost everyone looks great in these colors! And it suits every personality too. To switch this genre, we can try to use pastel hues and tones, with a wide range of soft pink, blue sky, to the peach color.
Now let's talk about the makeup department. Again, it will depend on the concept. Does the model want to be a 60's pin-up girl a la Marilyn Monroe? Or she'd prefer a sexy smokey eye modern look? Consult this with the makeup and hair stylist to find what suit her best. Be creative and dare to explore, the sky is the limit!
3. Unique Detail Shots
Shoot closer and don't be afraid to play around with angles. In a photograph, we don't have to show everything in one frame. Sometimes, the true meaning is hiding in the details. Take a step-stool to shoot from above, when the model is lying down on her back. With one position, you could definitely get a minimum 20 different shots, as long as you are creative to move around.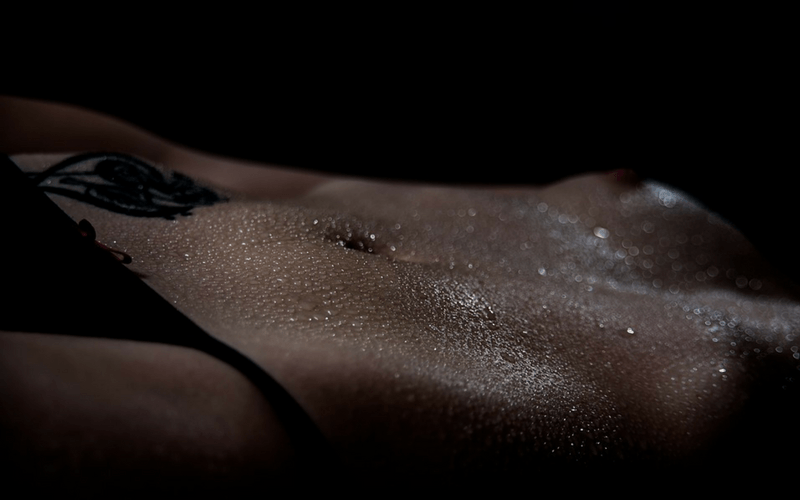 Place the model's hand at the back of her bra, and take a picture of her opening it. Take a booty shot, cleavage shot, or a close-up of her fingers opening her outfit's zipper. Detailed-shots like this are definitely more cheeky, sexy, and provocative!
4. Post-Production Creativity
Retouching styles depend widely from one photographer to another photographer. You can either go natural with minimal editing or high-end editorial-like airbrushed retouching. Aside from that, why don't we experiment with something more artistic? Make a collage, mixed media, create an illustration on top of your pictures.
Your models might have some insecurities of some parts of their bodies. And art definitely can be a solution for this. Take time to talk to each one of them and figure out what are might be. Remember, it's important to empower them with good body image perception.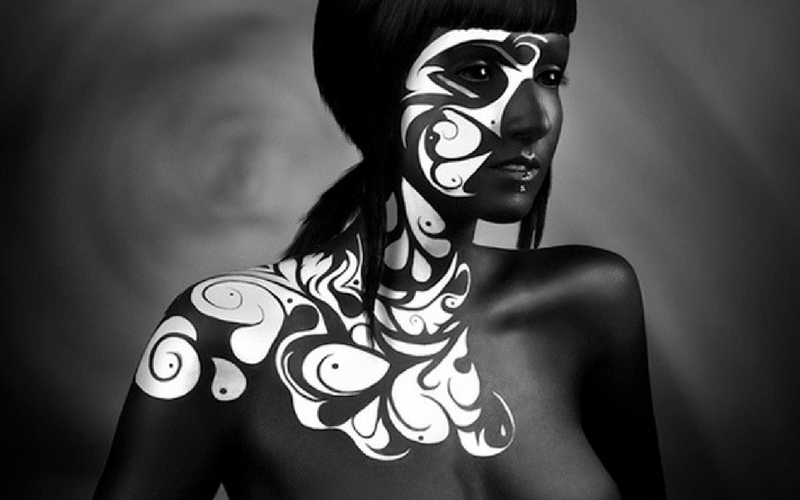 Cellulite, scars, stretch marks, freckles, or tattoo are removable on post-production. Get to know the model to understand how they would want to present themselves.
Just like any other photography types, practice makes perfect for boudoir photography. If we're talking about gender, it's not a lie that a female model might be more comfortable with a female photographer for this session.
If you're the opposite sex of the subject, present yourself as a professional. Show your portfolio and gain trust with them. In the end, don't forget to have fun! Creativity lies beneath freedom to create.
GUEST AUTHOR: Alice from PhotoWhoa Partners
photowhoa.com
Alice is a passionate photographer and avid traveler. She is passionate about 
her work as a digital marketer with PhotoWhoa. The best thing she loves about her work is that it gets her in touch with photographers from all around the world and across various niches.